In jazz as in most things, I tend to prefer the subtler stuff, not the highest notes of the loudest playing. Maynard Ferguson would be my LEAST favorite jazz trumpeter, particularly after an adolescence in which all the high school trumpet players idolized him and had barely heard of Miles Davis.
But Freddie Hubbard was different. His frequent and spectacular flights into the upper register had a daring harmonic purpose. As he proudly knew, he sounded more like a saxophone player than a trumpeter in the way he serpentined his way up there, playing harmonically daring lines that shot into the stratosphere with real jazz daring. If you don't know it by heart already, I'm begging you to go now and listen to Freddie's brilliant solo on Herbie Hancock's classic "Maiden Voyage."
As a bandleader, Freddie was a mixed bag. He might be remembered more for this time with Art Blakey and the Jazz Messengers or for his countless Blue Note records (as a leader and as a sideman) that were not necessarily with working groups. But in the 1970s and '80s he led some hot bands on the strength of his successful CTI recordings (
Red Clay, First Light
) and some commercial stuff he did for Columbia that is mostly better forgotten.
Freddie Hubbard: Pinnacle Live and Unreleased from Keystone Korner(reviewed in full on PopMatters here)
collects some hot 1980 recordings from San Francisco's Keystone Korner, and great club. Billy Childs is on piano, and his playing is fully up to Hubbard's. The rest of playing is merely very good, but as a group these guys were seriously cookin'. And Freddie himself was probably never in better shape with his chops, his ideas, and his sense of freedom within the band.
The tunes offered here are a fine cross-section of the mid-career Freddie: "The Intrepid Fox" from
Red Clay
, "One of Another Kind" from the
VSOP
dates with Hancock, Shorter, Carter and Williams, "Blues for Duane" and the terrific "First Light." In addition, Hubbard plays it pretty on Michel LeGrand's
Summer of '42
theme and plays a grrrrrreat and athletic solo on "Giant Steps"—the only recording of that jazz classic by Freddie, at least that I know of.
This is more than nostalgia, but it also reminds us that from 1980 onward Hubbard's best days were behind him. In 1992 he burst his lip, then it got infected and he was never the same as a player. In 2008 he died of congestive heart failure, having to be bailed out of financial trouble by friends. I prefer to remember him as a swaggering great of his horn.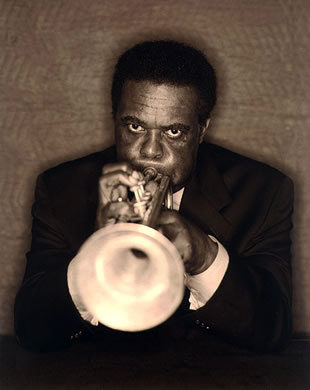 I actually ran into him on the street one night. I was at DC's old One Step Down to hear Woody Shaw play with a local rhythm section, and Freddie was at Blues Alley with McCoy Tyner's trio. After his set, Freddie was strolling down Pennsylvania Avenue with a beautiful date. He was wearing a lovely coat and a fedora, and I recognized him from a block away—his stride and his confidence and his lip too, messed up by years of that hard, beautiful playing. Woody had sounded great, and it was a fine night. Freddie played with Woody Shaw around that time and I guess they were friends. As Freddie approached me, he sized me up and then asked me, "Where's Woody?" drawing out the word "where's" with a great long breath. I was too stunned to answer and just pointed at the One Step.
Where's Freddie? Gone, but with this disc suddenly here, still remembered and heard.