Eddie Henderson is best known for his trumpet work in Herbie Handcock's Mwandishi Band from the early 1970s. That was a great band, no doubt, but that was over 40 years ago. It turns out that Eddie Henderson is something else too.
For All We Know
is Henderson's most recent solo recording, and it stands as a distinctive statement from an elegant, happening player. My PopMatters review can be found
HERE
. Henderson plays originals and standards, sounding a good bit like Miles Davis or Art Farmer but a whole lot like himself. His playing has a lovely fluidity, and the construction of his solos is logical and clear. He can buzz and skip and catch a neat rhythmic wave. He is modern but not mechanical. His playing is pretty.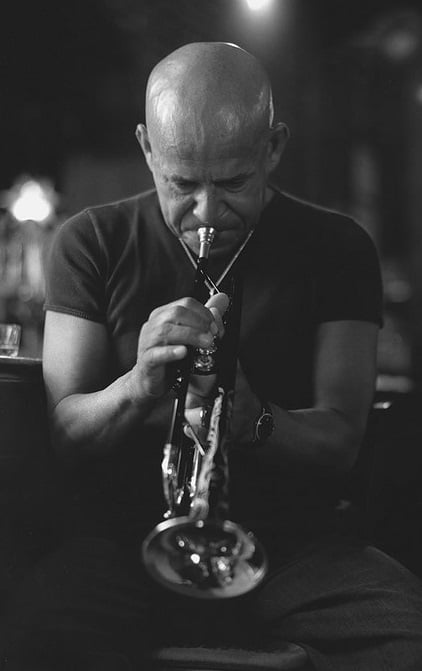 The other star here is John Scofield on guitar, working as the only chording instrument and providing Henderson with a very orchestral backing. His signature sound is here: jagged and Monk-ish, edgy but still beautiful. It's
great
to hear Sco in a truly pure jazz setting, not jamming or bumping or funking at all but playing the changes and liberated from the need to energize things or excite things. Here, his playing is plenty energizing without having to dive for the jugular. And it's great.
Eddie Henderson: I bet you have some other brilliant solo work I've been letting slip past me. Time to start hunting it down.