Any fan of The Microscopic Septet can tell you that the band is a Monk specialist. The slightly off-center feel of The Micros over the years has always lent itself to interpreting jazz's most off-center—and brilliant—composer.
The surprise is that they have never devoted an album of arrangement to the master . . . until now.
Not that the band has had a long career in which to deal with this. Joel Forrester (piano) and Philip Johnston (soprano sax) led the band actively from 1982-1992, recording four discs of mostly original material, which was reissued in 2006. This led to 2008's
Lobster Leaps In
, a fresh set of tunes for this four-sax-plus-rhythm band. 2010 delivered the inevitable, new recordings of (some old, some new) arrangement of "Pannonica," "Wee See," "Bye-Ya" and the like. (For Micro neophytes, you might recognize this band and its sound from NPR's great
Fresh Air with Terry Gross
—they composed and play that stuttering, tumbling theme song.)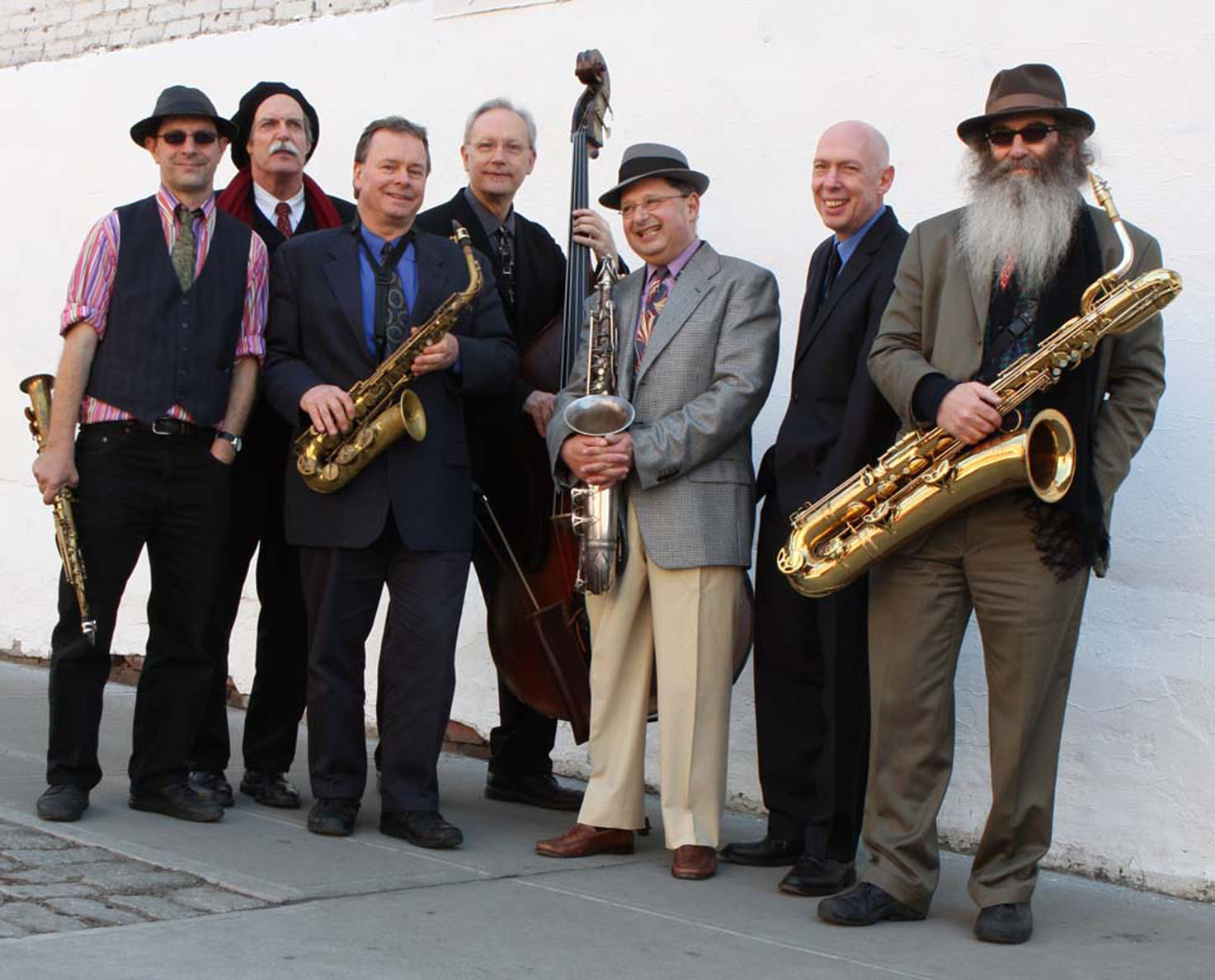 And, boy is it fun! The Micros load on the Latin grooves and a martial beat, sleek swing and avant-garde freak-outs. They don't stray all that far from Monk's tunes or his ultimate intentions, but they bring a fresh sense of quirk to these (mostly) familiar jazz standards. My only reservation is that the tunes are short and the players don't stretch out much. But then again, long solos have never been The Micros' thing. Even the leaders are not riveting soloists who regularly grip you with the narrative feeling of their instrumental solos.
You might feel that you don't need another Monk tribute disc, but this is a theme record that overcomes any sense of familiarity. These guys have long been some of the few pranksters in jazz, and it's great to have them playing on the monkey bars of such a great composer.